"Life is too short, smile while you still have teeth."
I've decided to make my posts on Tuesdays all about a few of my favorite things! This week is all about some amazing beauty products that you don't have to spend an arm and leg to get.
Favorite for your lips: Maybelline's new line of chap sticks Baby Lips. Patrick got me a stick for Christmas after my many subtle hints that I needed new chap stick. I loved it so much I had to get another! My third favorite is MAC lipstick from their Disney Villain's line. Sorry I can't give the name for the color I have, (I purchased it off eBay.)
My favorites: eyes, face, & nails.
I am in love with Rimmel London's Scandaleyes mascara! It gives my lashes the right amount of volume and length, and best of all, NO clumps!

I have this obsession with finding the perfect eyeliner. I have found that ones with a felt like tip work the best for me, (I've never been able to color inside the lines). I don't use a lot of E.L.F products only because I haven't had the best of luck with a lot of the products in the past, but I have to give it to them with their liquid eyeliner pen! It creates both a thin and dramatic line. For only a dollar I can't resist using it!

Whilst in Portland last month I had my first experience in a Sephora store. And...I was like a kid in a candy store there! It was amazing. I ended up buying their Mineral Baked eyeshadow pallet and Prisma Chrome eyeshadow.

Yes to Carrots Nourishing creme. Oh how I love thee. Another amazing Christmas gift from Patrick. :)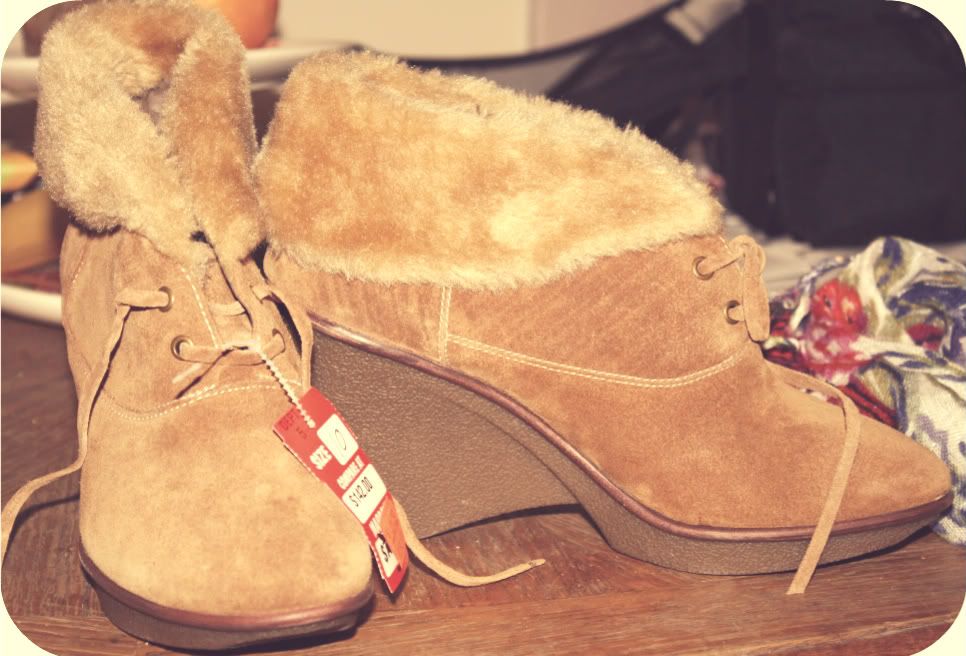 New Shoes! I've been eyeing these wedges for over a year now and they finally got marked down to a price range that I could afford, $150 down to $19.99! What a steal! I can not wait to wear these, pictures coming soon.
Are there any new make up products that you've tried and loved? I'd love to know. :)